August1, 2019
I'm back! After staying up until 2:38 finishing up sewing Row 6, not because it's hard but because I can't start stitching until after the Gremlin is in bed. Such is life.
Row 6 is the first row of V blocks. Now there are small, medium, and large V blocks in Yonder. There are pages in the back so you could make your own templates, or you could use ready-made rulers like the Tri-Recs, Deb Tucker's Deep V Ruler, or Marti Michell's Peaky and Spike Rulers. My favorite is the Tri-Recs. I actually have three sets of Tri-Recs.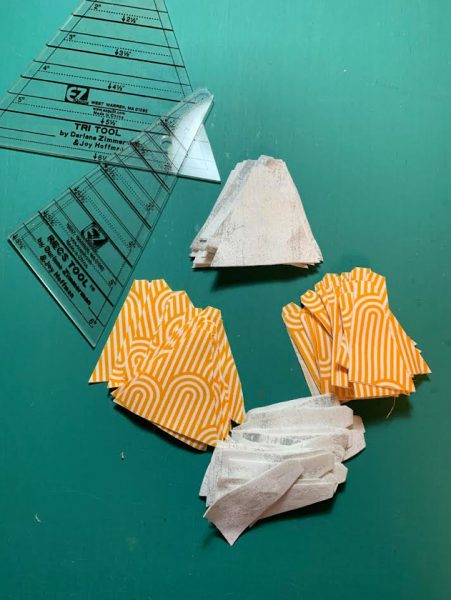 The little notches on the skinny part of the Tri-Recs help line up parts and make the weird shapes of the V line up neatly.
The other nice thing about the Tri-Recs is you can cut strips, then flip the rulers back and forth to cut pieces. So three 2.5″ strips of colorful fabric and three of background work out nicely. This is what I had left out of a quarter yard of colorful fabric.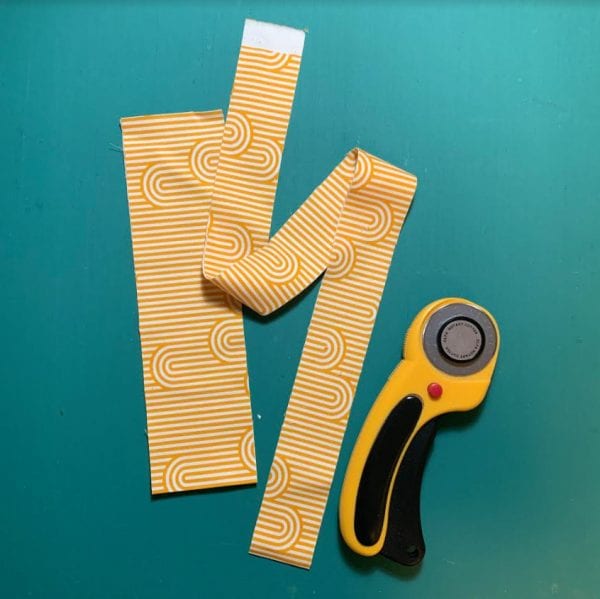 And then it's nothing but ch-ch-ch-chain piecing.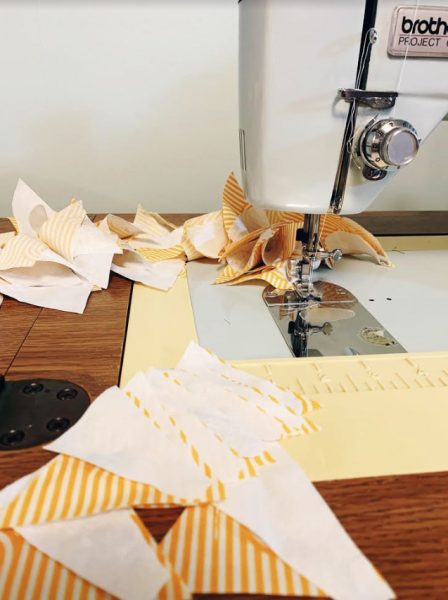 The color placement in this row gives you that illusion that the Vs are offset and the print helps hide the seams.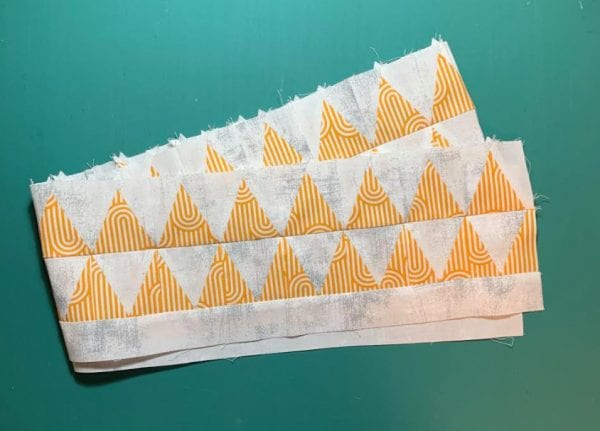 The gradient is really coming along.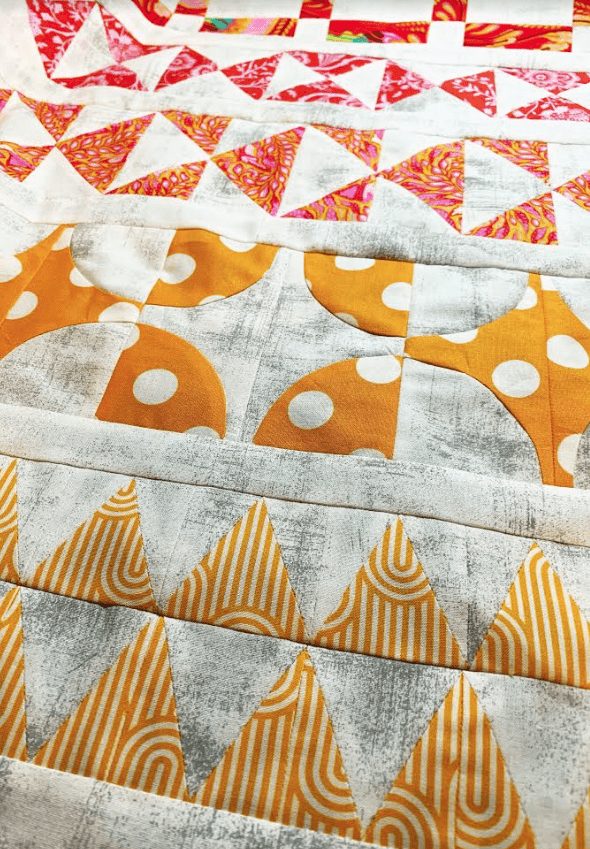 Oh, and I should note that I pressed the long seam that runs down the middle of Row 6 up towards the colorful triangles. Shnazzy.