September1, 2019
We're in to September and Row 8 of the Yonder Quilt Along. Where did summer go?! This is another easy row, which is perfect for fitting into back to school schedules and the hustle of all the new things starting about now.
I had a fat quarter of one of the Tula basics. It was plenty for what I needed for this row. This is what I had left over.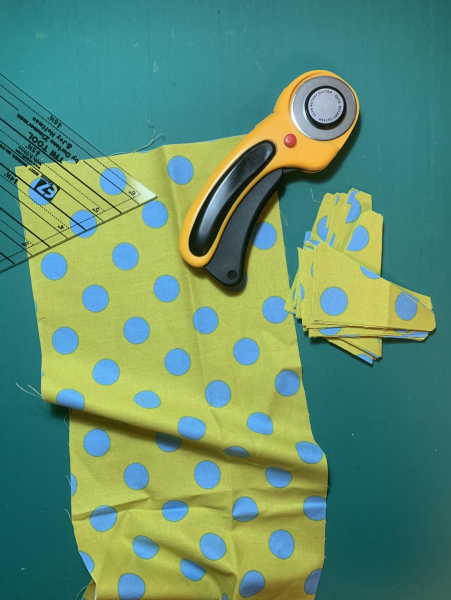 Row 8 is another V block, but it's the only row in the quilt that is the Medium V's. I had fun with this since the colorful part is what you would think of as the background and the 'background' becomes the focus.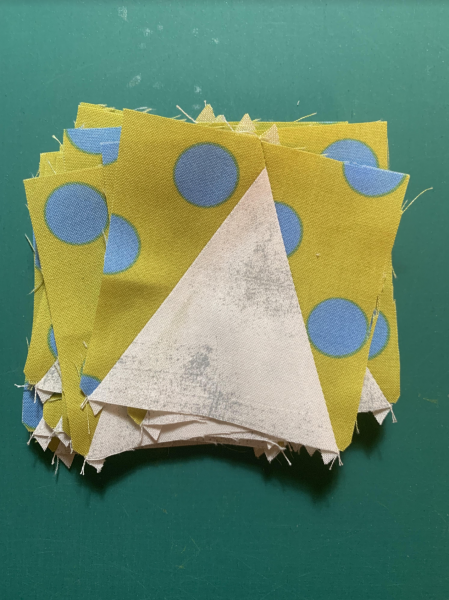 To top it off the block is even turned on its side. Nothing ground breaking, but fun to look at this unit in a completely different way. It makes me think of marquis diamonds. Or argyle.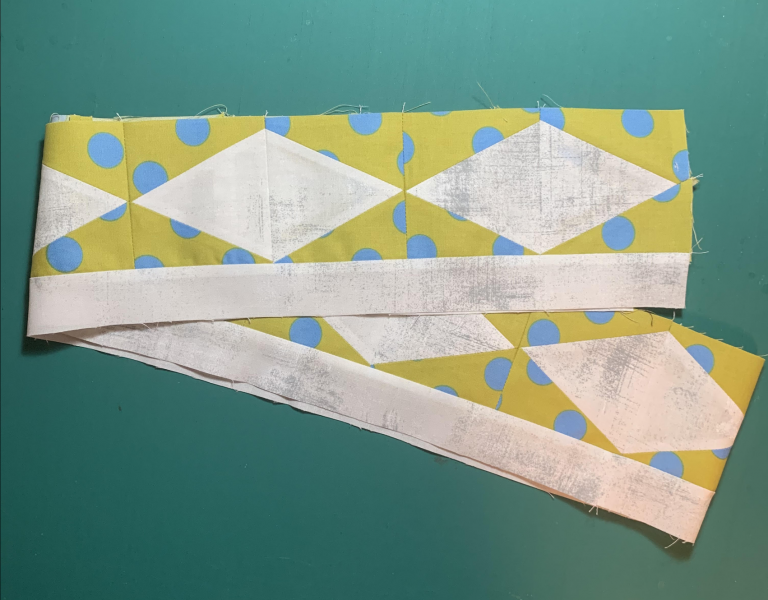 I'm starting in to the greens on my Yonder. What color are you on?