August15, 2014
Hey guess what I forgot to do? Tell you about the next 16th and Baltimore block which is my favorite one so far. Presenting blushing magnolia and bashful feathery astilbe, with a reverse applique lace-inspired handle. That sounds overly fancy for this block, but since it is inspired by a whole bunch of Scarlett in Gone With the Wind, I think it works.
Once again, I had to make one of my flowers twice. Just like the last 16th and Baltimore block involving peonies, this time I had to redo my magnolia, though for a different reason. My flower looked lovely on its own, but when I put it on the background, which is that scrummy Mochi linen dot in putty, the bloom just disappeared. Back to the drawing board…I lightened the magnolia up, and everything else came out swimmingly!
And those astilbes are easier than you think, even though they are small. The applique shapes have uneven edges. So if you're not the most perfect appliquer, or you have a hard time wrangling that fusible web, never fear! These feathery guys are supposed to be a little rough.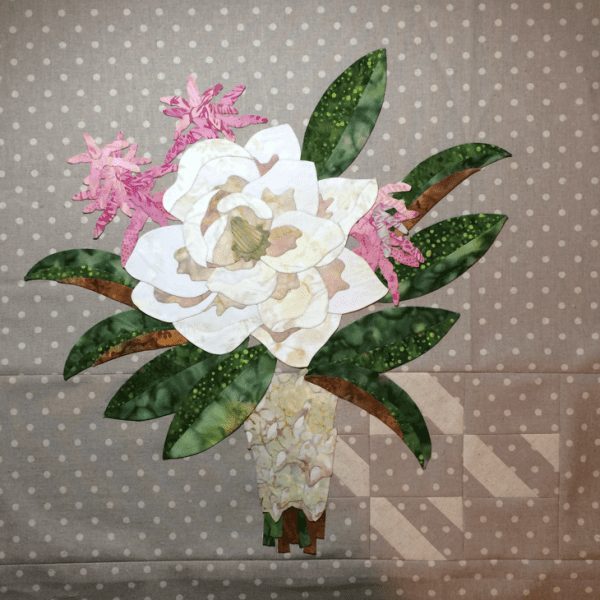 You can download the pattern from Craftsy here.
Or you can download the pattern from Etsy here.
How's that for moonlight and magnolias?