September8, 2014
I have a confession: roses are not my thing. Rose bushes came with the house, but I told them (that would be the rose bushes) that I wasn't going to baby them and they had to survive on their own. Well, my roses have lived a whole year under my lack of care and they're starting to grow on me. I swear, half of my ideas come from the plants in my yard which brings me to 16th and Baltimore Block Number 5! Peace roses and cockscomb, aka celosia which I also have growing in my garden.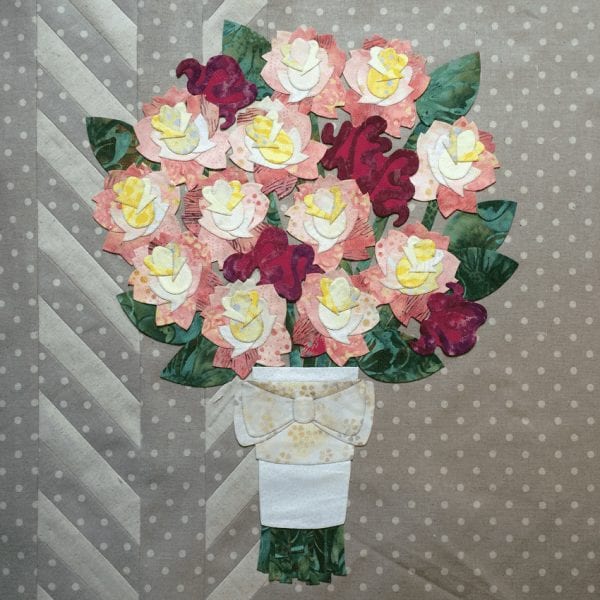 This is another block where it's all about the fabric selection. Originally, I wanted to do a dozen long-stemmed red roses. Why? Because they're long-stemmed red roses. And they're romantic. And pretty. However, the problem with that is that it's difficult-near-impossible to get a range of color in red, especially in batiks. Thankfully I figured this out before I had to remake flowers. So I went with a peace rose, a pale yellow center with coral-pink outer petals. It was much easier to get a gradation between two colors rather than a range in one color. Something to think about when you pick out your fabrics!
You can download the pattern from Craftsy here.

Or you can download the pattern from Etsy here.

Did you notice I did get a full dozen roses on there? It can be done!