February11, 2020
Remember how I talked about how I originally wanted to have appliqué on Cupidity? Because what's Valentine's Day without those candy hearts? Love them or hate them, they're iconic. Well my quilt must have hated them, because it didn't work out.
But I had already used my super cool Wonderfil Dazzle thread (like a #8 perle cotton, but cooler with sparkles) to embroider the words on the hearts and my appliqué was all prepped, so what's a girl to do?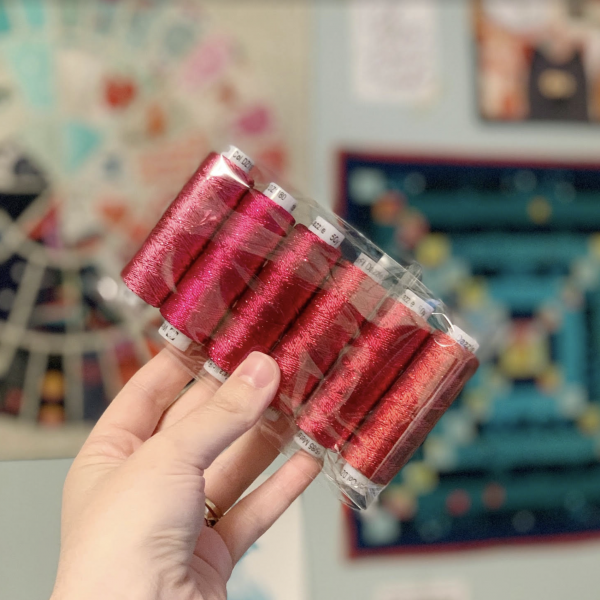 Use them to make a pillow! You, however, can add them to whatever you choose. Below is a bonus link for Cupidity that contains the templates for making your own appliqué candy hearts. How sweet!