January22, 2017
Since the original Painted Ladies quilt was inspired by the iconic neighborhood in San Francisco, the Fierce Ladies were inspired by doll houses. How sweet would it be to have a tiny version of those beautiful houses to play with?! I can do that.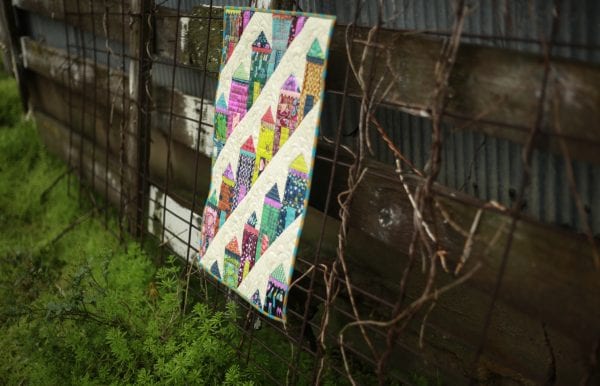 Our good friend Deb put together Fierce Ladies with a mixture of Anna Maria Horner's Fibs and Fables, OneCanoeTwo's Tucker Prairie, and a Sweetwater piece for the background. It's always fun to think outside the box, or in this case, outside the same designer and manufacturer to get a great mix.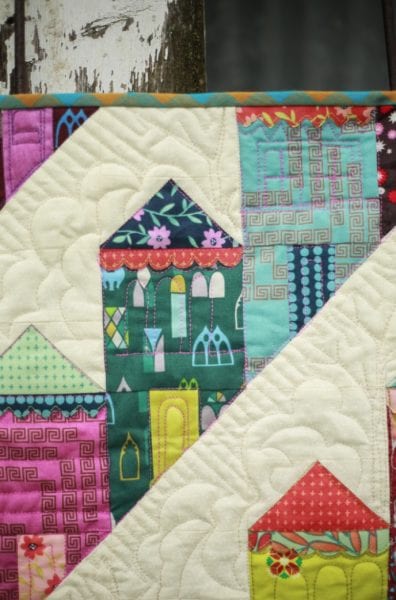 Aimee Mahan of Splendid Stitches quilted this little guy, but I wanted to add in a bit of straight line quilting. Don't be afraid of mixing long-arming with domestic quilting to get the look you want!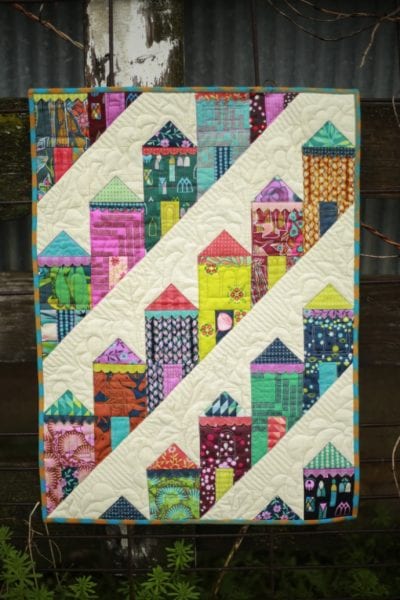 A touch of cheddar and aqua gingham binding, another Anna Maria Horner fave, and it's good to go. At 18″ x 24″, it's ready to be the doll house quilt of your, or your little's, dreams.
To download this pattern from Etsy, click here.
To download this pattern from Craftsy, click here.