March31, 2018
It all started last year when the lovely people at Andover asked if I wanted to play with fabric from a new designer. Her name was Sarah Golden, and her first line was to be Maker Maker. It was also going to be printed completely on Andover's cotton linen blend, their tailored cloth. I'm a sucker for their tailored cloth.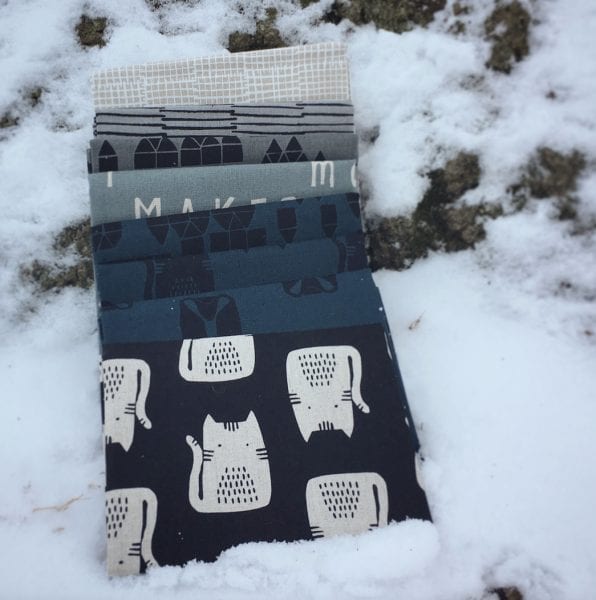 Also, by some weird coincidence, it tends to snow when I get fun fabric from Andover. Anyway.
I zipped through the blocks fairly quickly. Half of them are paper-pieced, which is not my favorite way to make a quilt. But sometimes you gotta do what you gotta do. Especially to create that super cool angle (Blue Thunder the sewing machine for scale).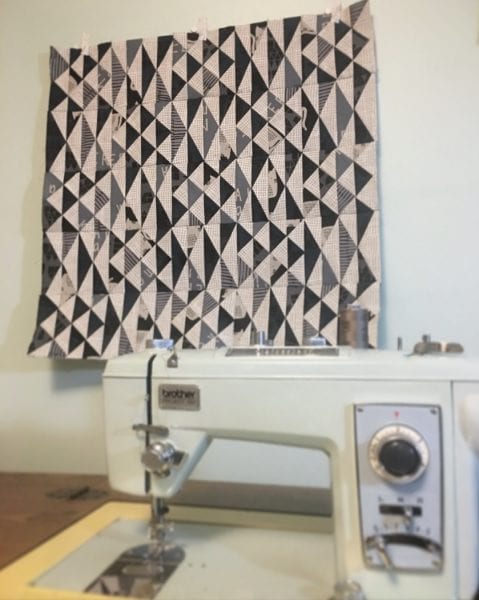 And because I was in a time crunch to get this shipped off to Andover for their booth at QuiltCon, that means I had to quilt it. Which means that it got straight line quilting. Curves are too hard for me on a domestic! Unless I go really really slow, but I didn't have time for slow.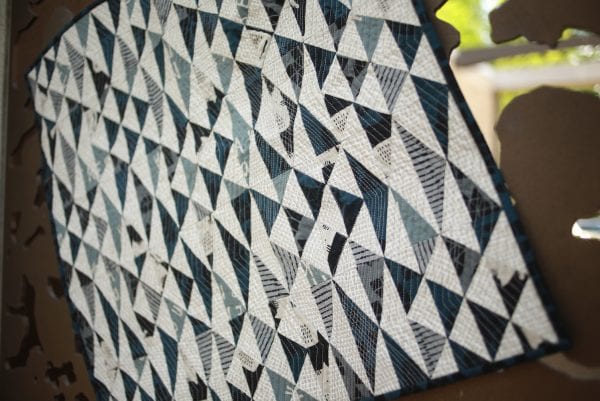 I love the graphic contrast of the blues and greys against the white. It really makes it pop and gives it a whole different look from the throw sized version, click here if you haven't seen it.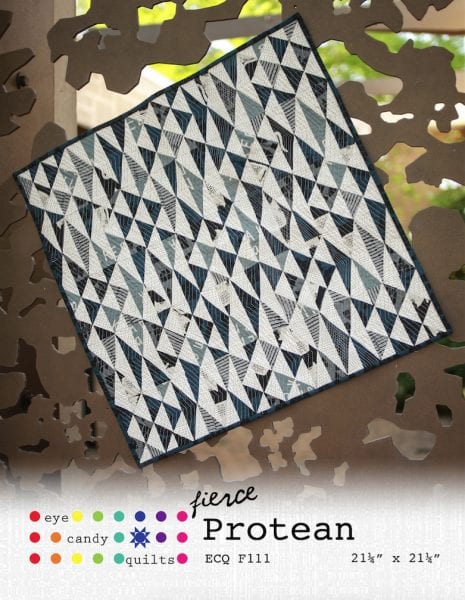 And since all of our fierce quilts finish at 24″ or less, Fierce Protean is a dainty 21¾" x 21¾".
You can download it from Etsy here.
You can download it from Craftsy here.