February22, 2016
Half block time! The last piece of the puzzle. I promise these are easy, they just take a couple minutes to wrap your brain around, at least for me. Also, there are other ways to do your flying geese assembly than what I stated in the pattern, and none of them are wrong. Ok, there's one of them that's wrong; do not make your normal square in a square unit that you use for the center and cut in the half on the diagonal. This with give you a completely wonky bias edge that will be at the edge of your quilt. Then your quilt will do its best not be square anymore. So don't do that, any of the others are fine, but no bias edges on a finished goose. I actually prefer to make my geese with the no-waste method where you make four geese at a time. However, with as scrappy as I want my quilt to be, I didn't want four of my half blocks to be the same color, which is why I talked about layout first. See?! There is a method to my madness!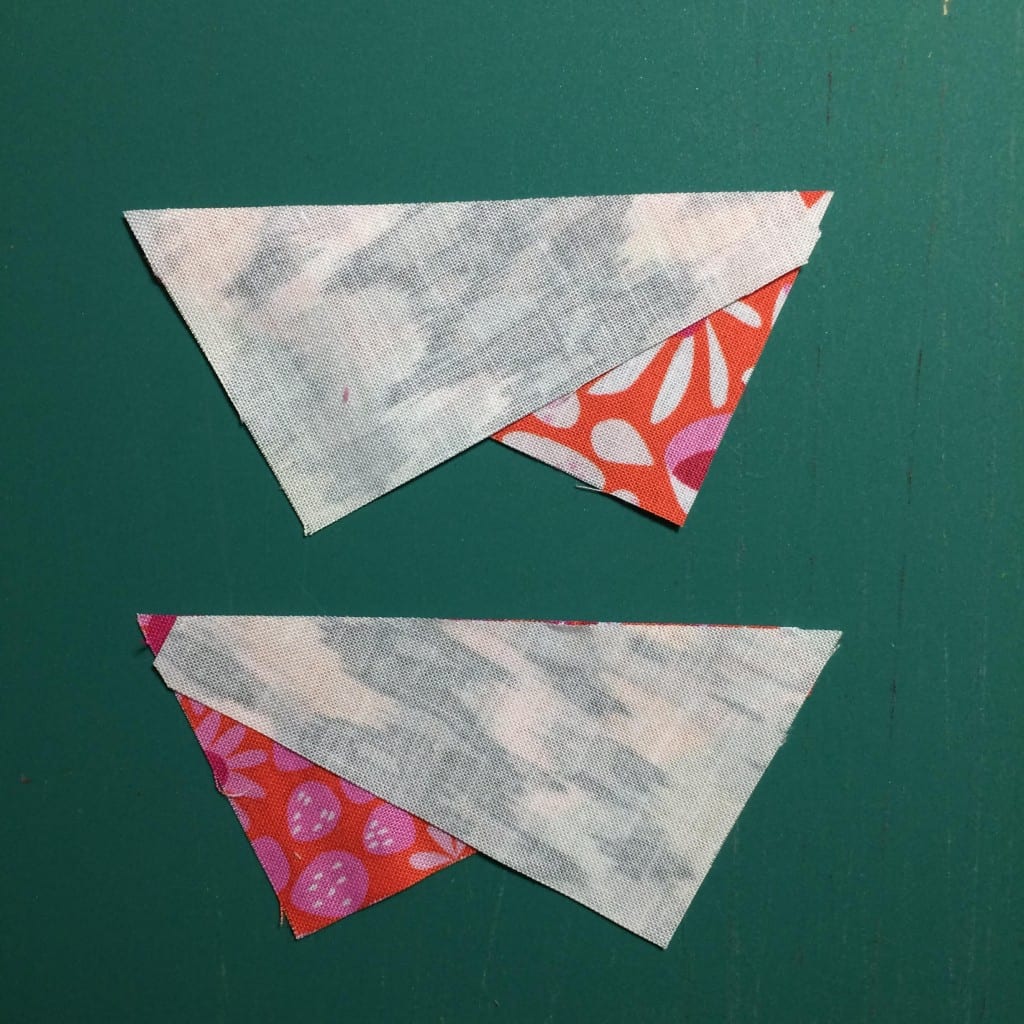 Back to the skinny pointy unit. It looks weird when you lay it out to stitch it together. You see how the block color and the background accent placed together make that W shape? That looks like there's no possible way it will come out square? That's what it's supposed to look like. It's weird, I know.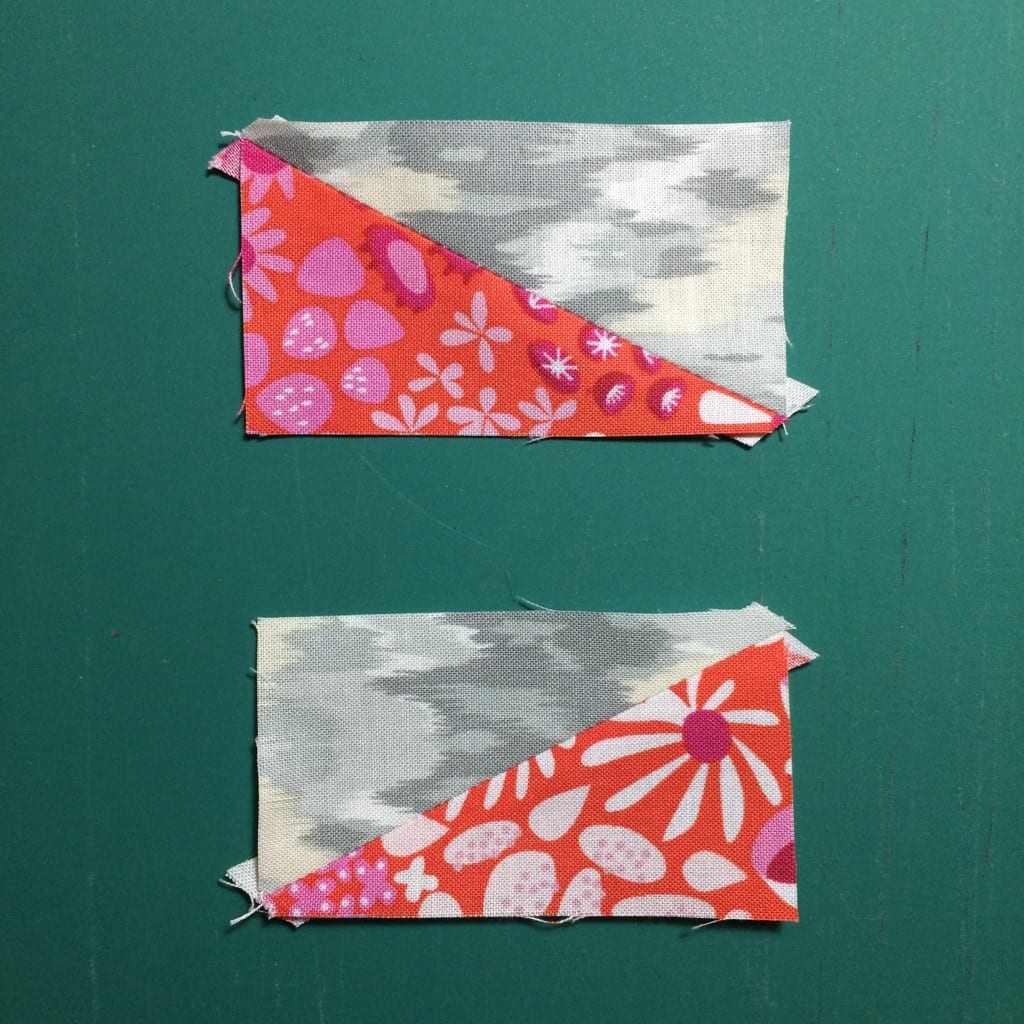 Then you press and it all works out to make a rectangle the same size as your flying geese unit! Like magic. It's important to note that you need both a B and a C piece from your block color and your background accent. It won't work if you try it will all B pieces or all C pieces.
The other part that I'd like to point out is half block assembly.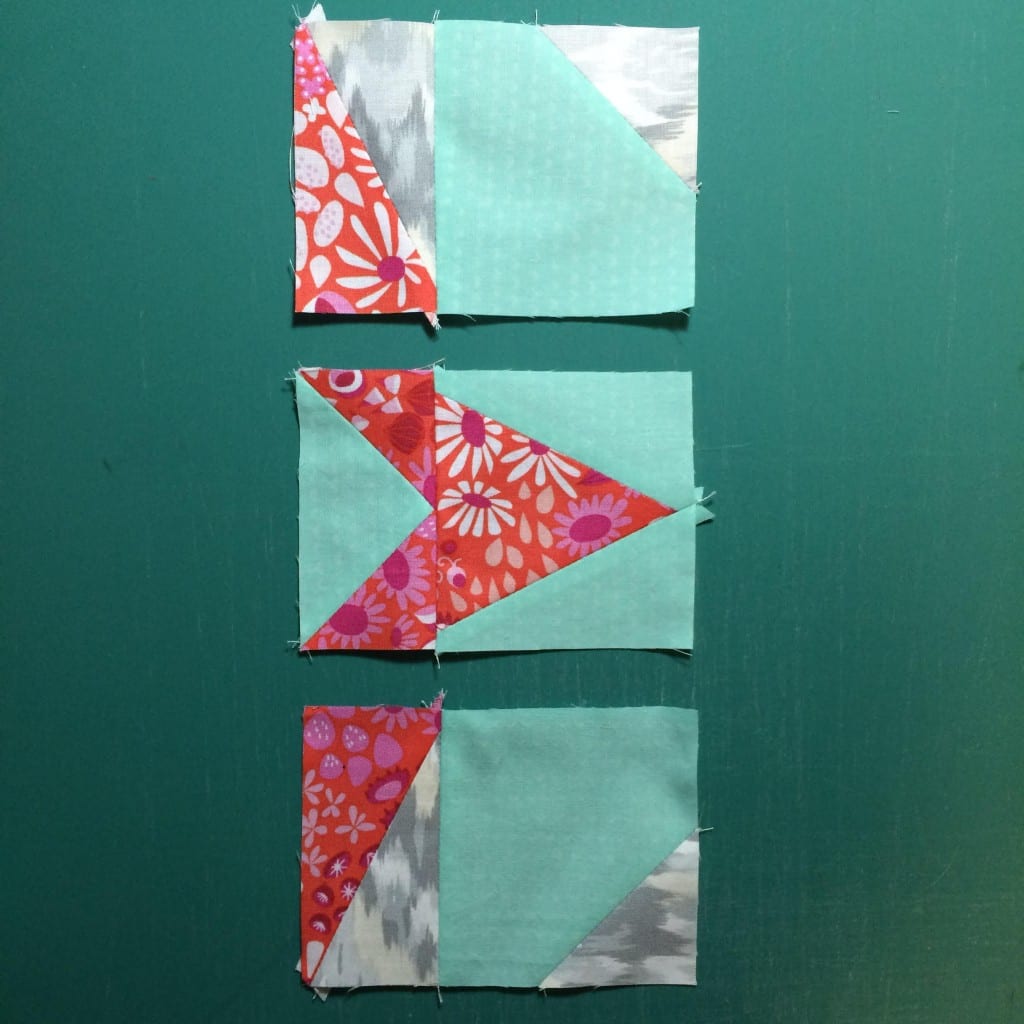 You want to assemble your half blocks the same way that you assembled your regular blocks. Make the rows first, not columns. Then, if you're following the hybrid pressing that I mentioned in a previous post, you can press those row seams open and your half blocks will match up with your full blocks.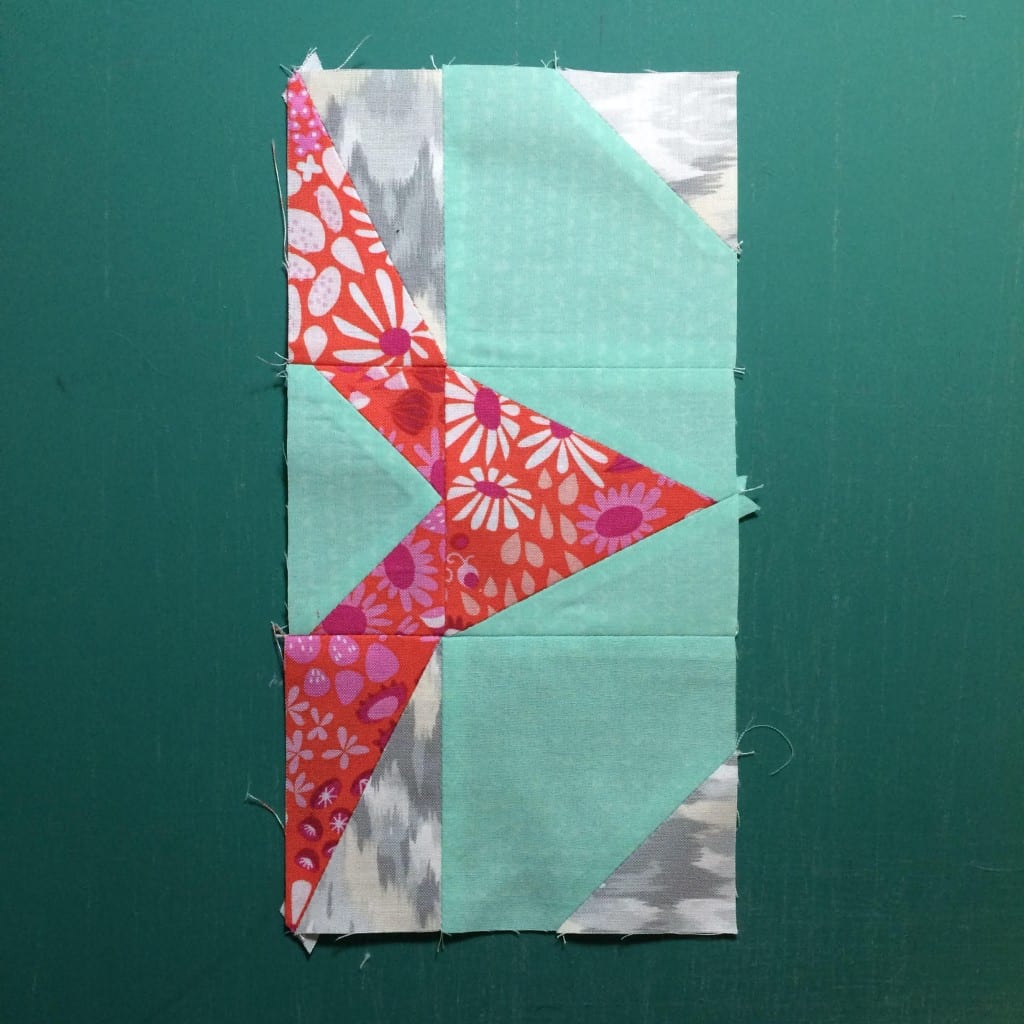 Voila! Half block. That's it, I told you it was easy. It's more about perception and trusting that what you have in front of you is the right thing. Now Original Kismet-ers have  six full blocks to make and six half blocks to make while Fierce Kismet-ers have five whole blocks and four half blocks to finish up their blocks. The half blocks get done in a blink so it should be smooth sailing this week.
And I think this is the last official Kismet Quilt Along post! I say official because my quilt's obviously not done and I'm sure yours isn't either. Maybe we should have a virtual show and tell day…what do you think? We shall meet again Kismet-ers!