August21, 2016
All signs point to this being a very exciting smorgasblock, the arrow by Carla of Grace and Favour.

Carla designed this to mix in with other blocks in a fun throw quilt, but since you can adjust the length. Think of using it in a row quilt. How about in a baby quilt? Or you could use them as borders. Carla not only makes fun quilts, but she owns a yarn shop. To see all of her fiber fun, click to see her blog here.
The technique used to make the arrow is something that makes me a little nervous because I like rules. I'll have to channel my inner rebel, because this week we're throwing the rules out the window and tackling improv quilting. With improv quilting, anything goes and most problems can be solved by squaring up. Now I hear you ask, "How is this going to work when this block still has to fit in with all the other smorgasblocks??" Well, we're not going to have rules. We are going to have guidelines, which is a very different thing, or so I tell myself.
As far as fabrics go, I wanted to add a little black and white and reintroduce the plaid back from the Spinning Pyramids.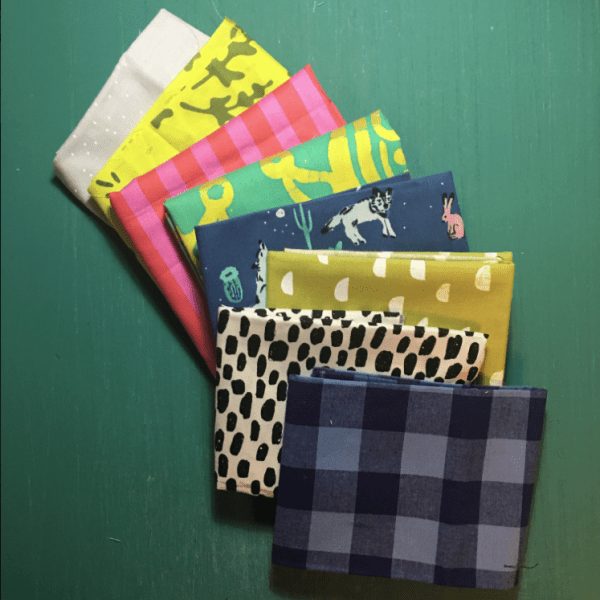 In her instructions, Carla says to use a variety of strip widths and that the length was less important. I used five fabrics of varying widths but I made my background even and the same width as the instructions. And I left my edge all jagged because Carla said I could.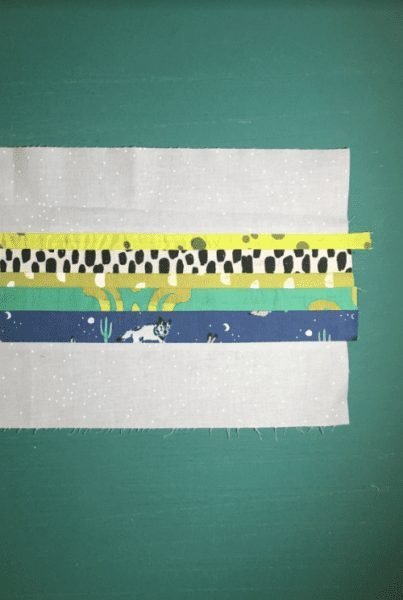 On to the chopping! This is where improv is a lot more freeing. Unlike the Barn Bats we did previously, you really don't have to be precise. You also have plenty of room if you want to slide your ruler to fussy cut a particular motif. This also means that you have plenty of waste after you cut your plumes. Those could be the start of your next feather or the label for the back. Maybe a mini improv quilt?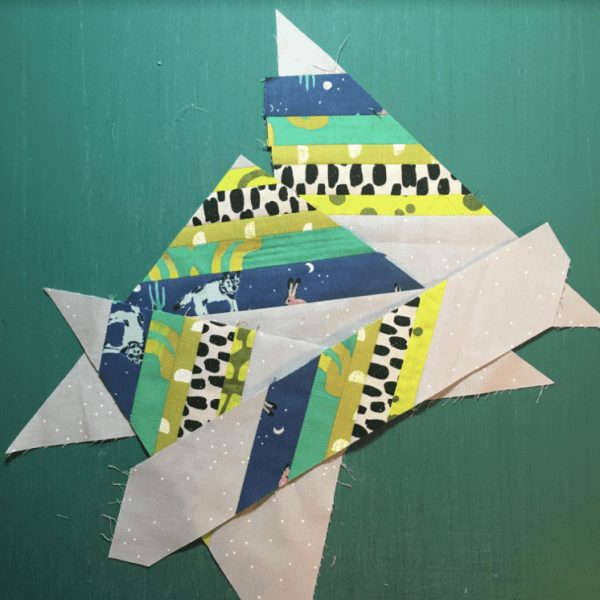 Carla made the background of her arrow scrappy, but since my smorgasblocks are scrappy overall I kept it to one background for this block. And I love how the Tula stripe worked for the shaft of the arrow. And see how the plumes are all perfect and pretty? I told you improv quilting can be fixed by squaring up! Here's where the smorgasblock guidelines come in to play; make sure to square your shaft and plumes to 4 ½" by 18″ unfinished.
All that's left is to make your arrowhead/flying geese unit and plop it on to the end. Your block should measure 4 ½" x 20″ unfinished. You only need to make one block.
Click here to see the arrow tutorial.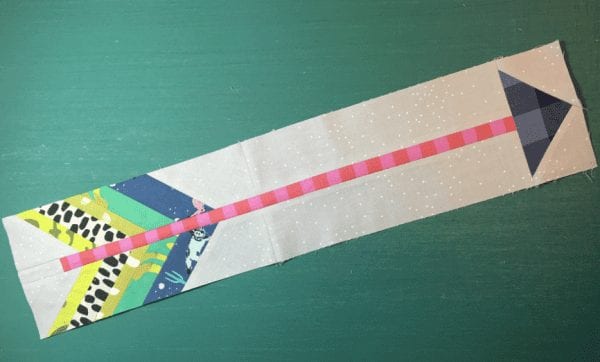 An easy peasy arrow for your quilt arsenal!