May18, 2021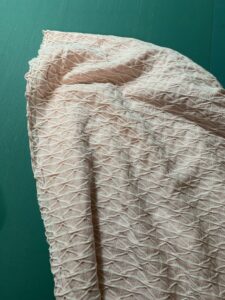 Let me start by saying: I like this one, but it's no sweater.
This is the Toaster Sweater Version 2 by Sew House 7, and you can get it here and you can read about Version 1 here.
I got the fabric from Emma One Sock; they called it a textured knit. It's baby pink with off-white running through it and it's really cool. I decided to keep the stripes going horizontally. With the cropped nature of the 'sweater', horizontal stripes aren't my favorite, but the fabric is fairly thin and drapey. So though it's listed as a sweater, what I ended up with was more of a long sleeve t-shirt. With attitude.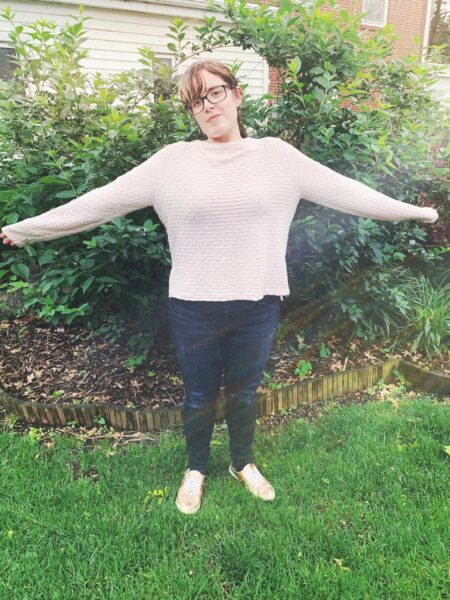 I made this pattern with no edits and no serger. I ended up double stitching (sewing seams with a straight stitch and going back and zig-zagging the seam allowances). That worked out ok. I also didn't have any double needles in my stash so I wound up using a zig-zag to hem the sleeves and to finish the hem. That was a choice that I was less thrilled about. You can't see it too much because the fabric reads as fairly busy with the off-white design knitted in, but I don't like how the zig zag looks as a finishing element. The next time I make it I might lengthen the body to avoid those belly flashes. I think even a tunic length one with leggings would be fun or something in a sweater knit.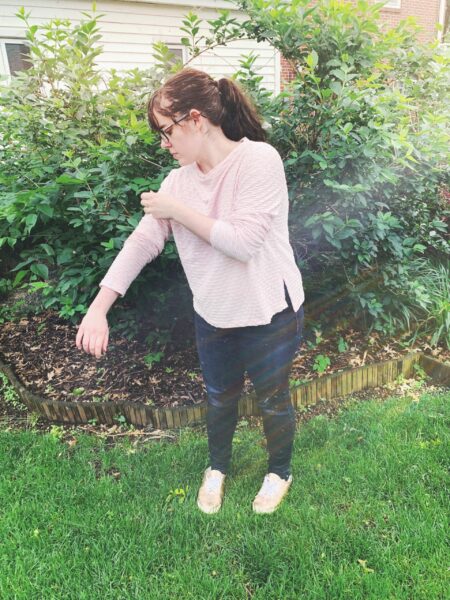 I think it's a great pattern and a good staple piece. On to the next!