May11, 2020
With everything that's been happening globally, spring Quilt Market got canceled. Boooo but necessary, and I've found a silver lining: now I can participate in Me Made May!
My background, aside from being a lifelong fabric fanatic, is that my degree is in textile and apparel design (only because I couldn't figure out how to make quilting a degree). That means I know all sorts of ways to torture fabric. However, they only wanted me to make things for "competition sizes" aka the very tall slender humans. I am neither tall nor slender. So, the number of garments and overall experience I have making something for myself is still limited.
Which brings me to the Wilder Gown by Friday Pattern Company.
It's a very generous fitting tiered dress with a raglan sleeve and tied neck bow. I first saw it when the ladies of Ruby Star Society made some to show off their new fabrics. I figured I could make one for myself easily enough. Tiered dresses are the rage, and I want to be trendy too!
Again, before global extenuating circumstances arose, I had plans to go to Italy and to wear this dress. I found this Lady McElroy fabric from Stonemountain Fabrics. Isn't it gorgeous?! It's a linen viscose blend and is so light and flowy. That flower motif is a full 24" of awesome. And of course, it's my favorite color, Shades of Cutting Mats.
I didn't try to mess with fussy cutting the motifs anywhere but the bodice, and that wasn't fussy cutting so much as making sure that the motif was on there. There's a lot of open space to this print.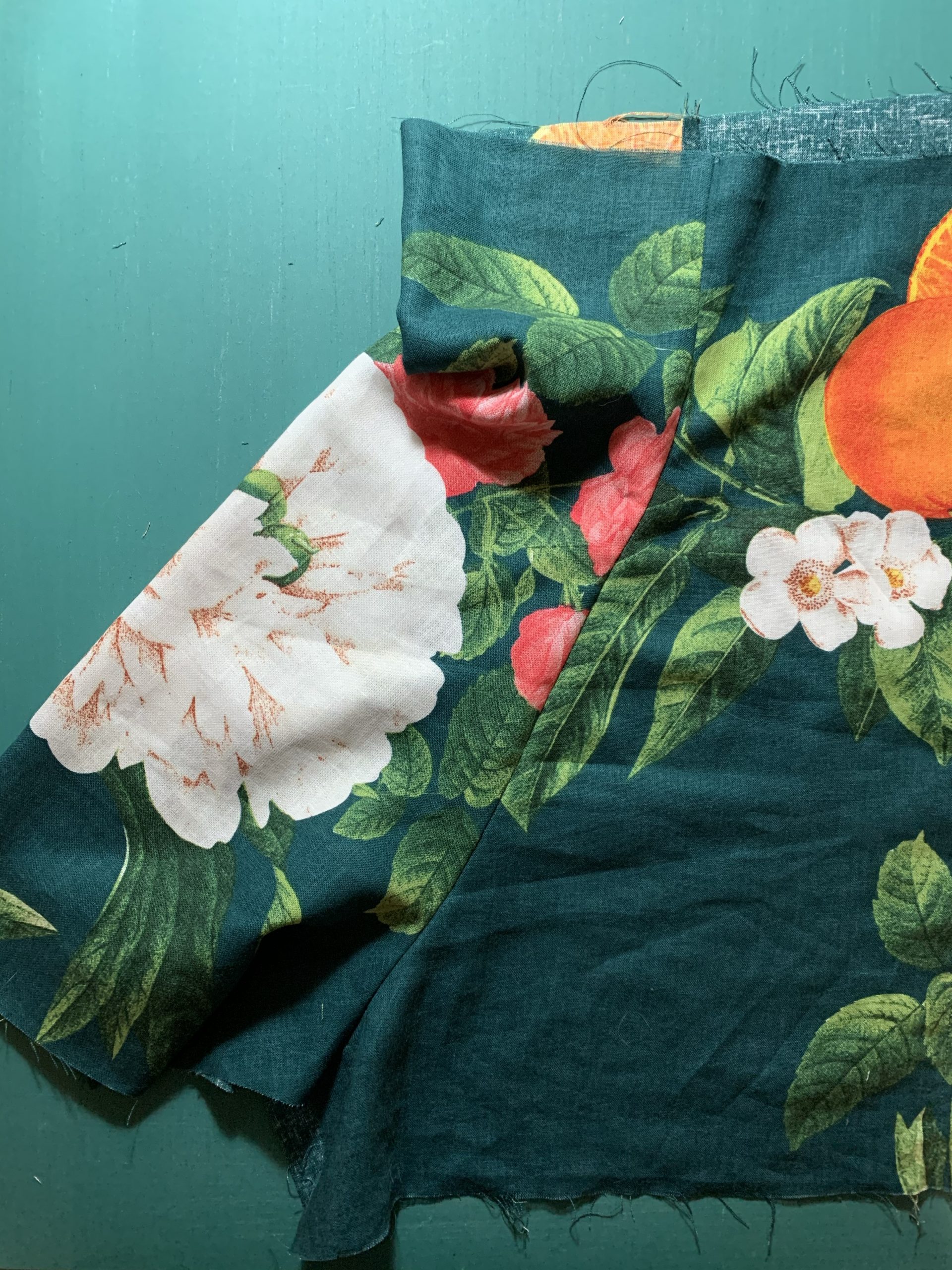 As far as sizing, I've seen a lot of people size down because of the generous proportions of the Wilder, which I sort of did. I was in between a large and an XL for the measurements so I went down to a large.
And the weather kinda sorta cooperated this weekend so I was able to twirl myself into the alley and get The Man to take pictures.
Forgive me for editing them so that I can pretend I'm in warm Mediterranean sunshine.
It feels very 1960's upscale muumuu in Hawaii to me. And I'm not mad about it.
More Me Made May on the way!