May15, 2020
Ok ok ok, yes I just finished my lovely teal green floral Wilder gown but the pattern sews up so fast I had to dive in to a second one! But I also get bored doing the same thing over and over again so I also had to change it. After doing the first gown and thinking of it as my Joan from Mad Men Does Hawaii Muumuu, I wanted to go even more in that direction and create the elegant 1960s-1970s muumuu of my dreams! Perfect for quarantine lounging. Because I'm ridiculous. Also, saying that you're modifying garment patterns is not as cool as hacking them, so I'm a cool kid and I hacked the Wilder gown.
My first thought with changing up the design from my first Wilder gown was to change the sleeves. Now, I am always hesitant to change the armscye, aka the arm hole, on a pattern. Seeing as the Wilder is a raglan sleeve and in effect is part of the bodice and doesn't even have an armscye, this makes changing it even more difficult. That doesn't mean I didn't try.
I started by drafting a dramatically shortened sleeve, to kind of sort of make a cap sleeve.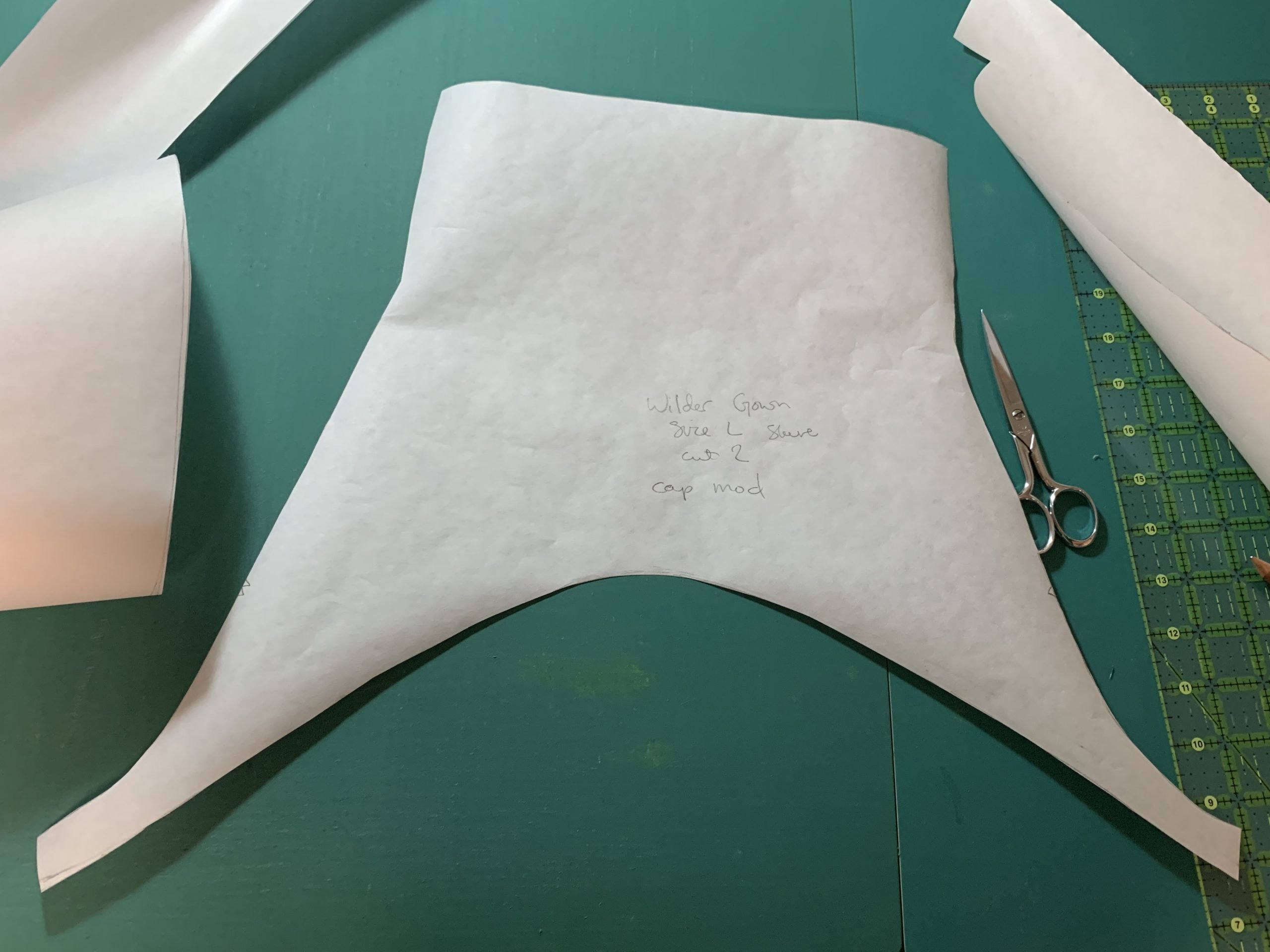 There's no real way to test it without making the bodice. So I did, and it did as I feared; it gapped. Since the Wilder is a gathered dress with generous proportions, changing the sleeve so that it doesn't fully encompass the arm meant that there was significant gapping and bra viewing in the underarm area. Not my best look. So it was scrapped.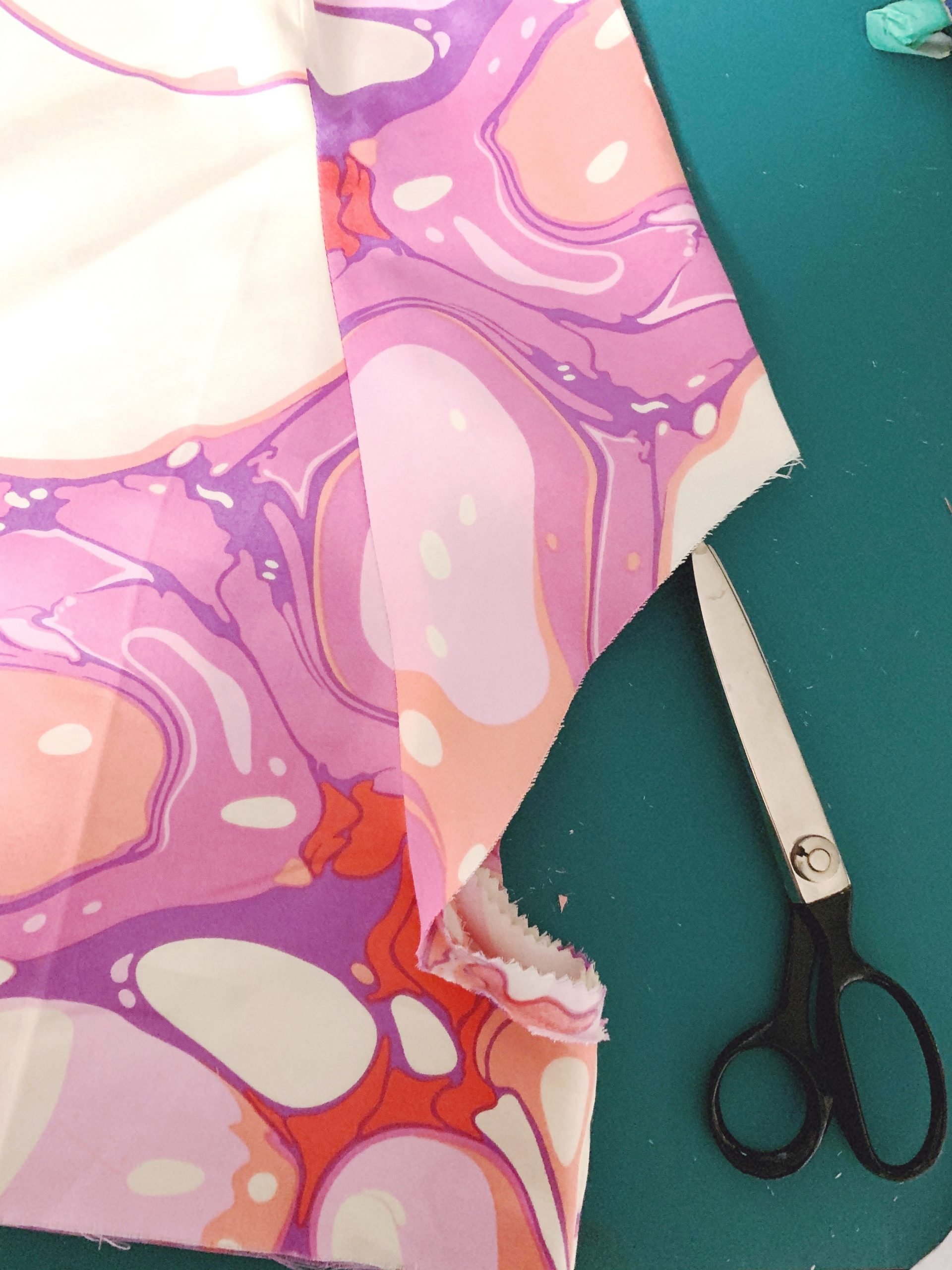 I decided that adding elastic to the sleeves to change them into puff sleeves would shorten it enough without drastically altering anything else. One change made!
Next was to change up the length or the skirt. Now, I liked the length of my first Wilder, so I didn't want to stray too far from that. So instead of going longer, I divided the tiers which meant a total of four tiers instead of two. I was aiming for something along the lines of this 1960s pattern.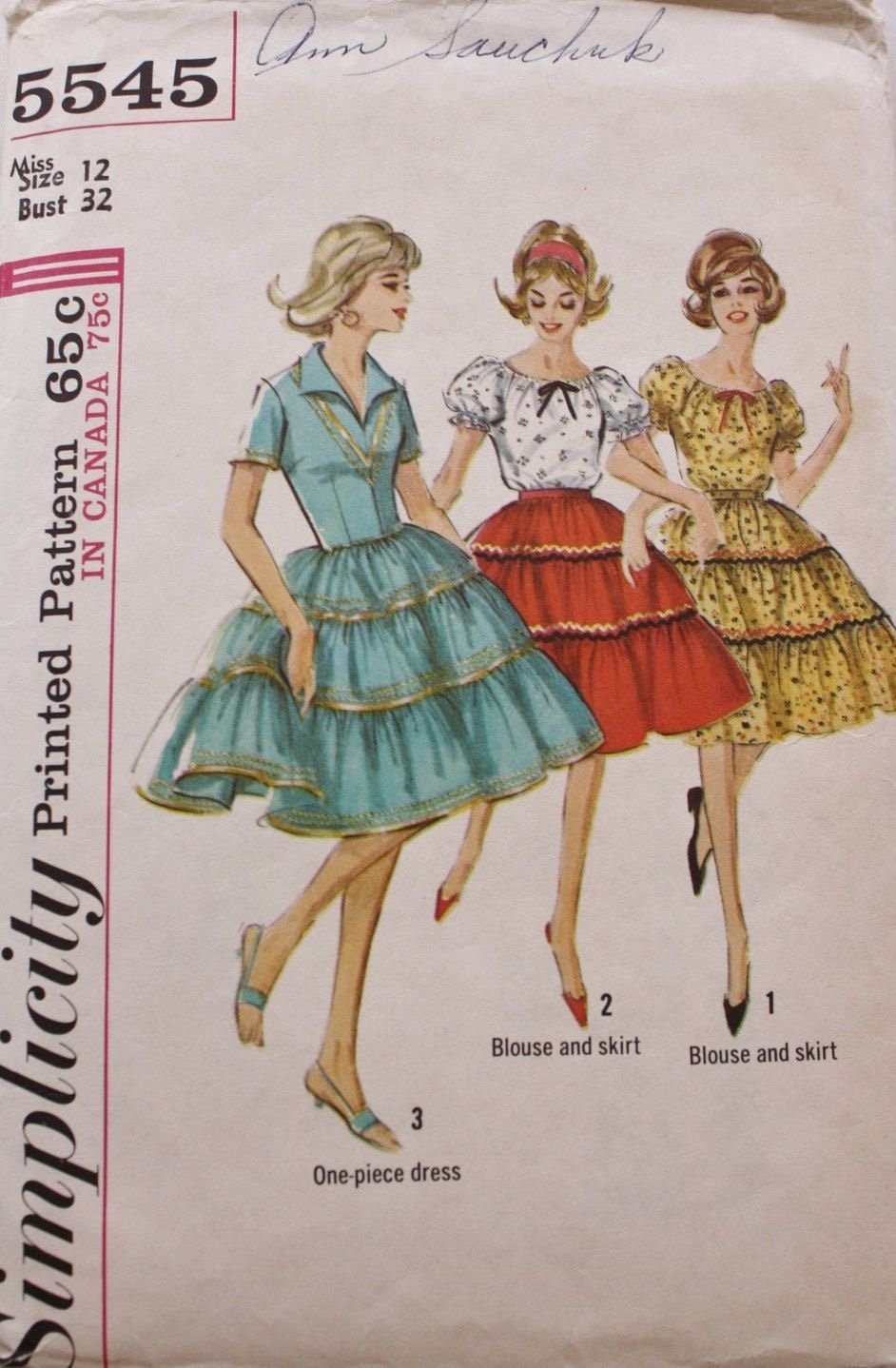 However, I still increased it by a panel with each tier, making it almost a paneled circle skirt. And making the hem over 150". Oof. Also, worth it.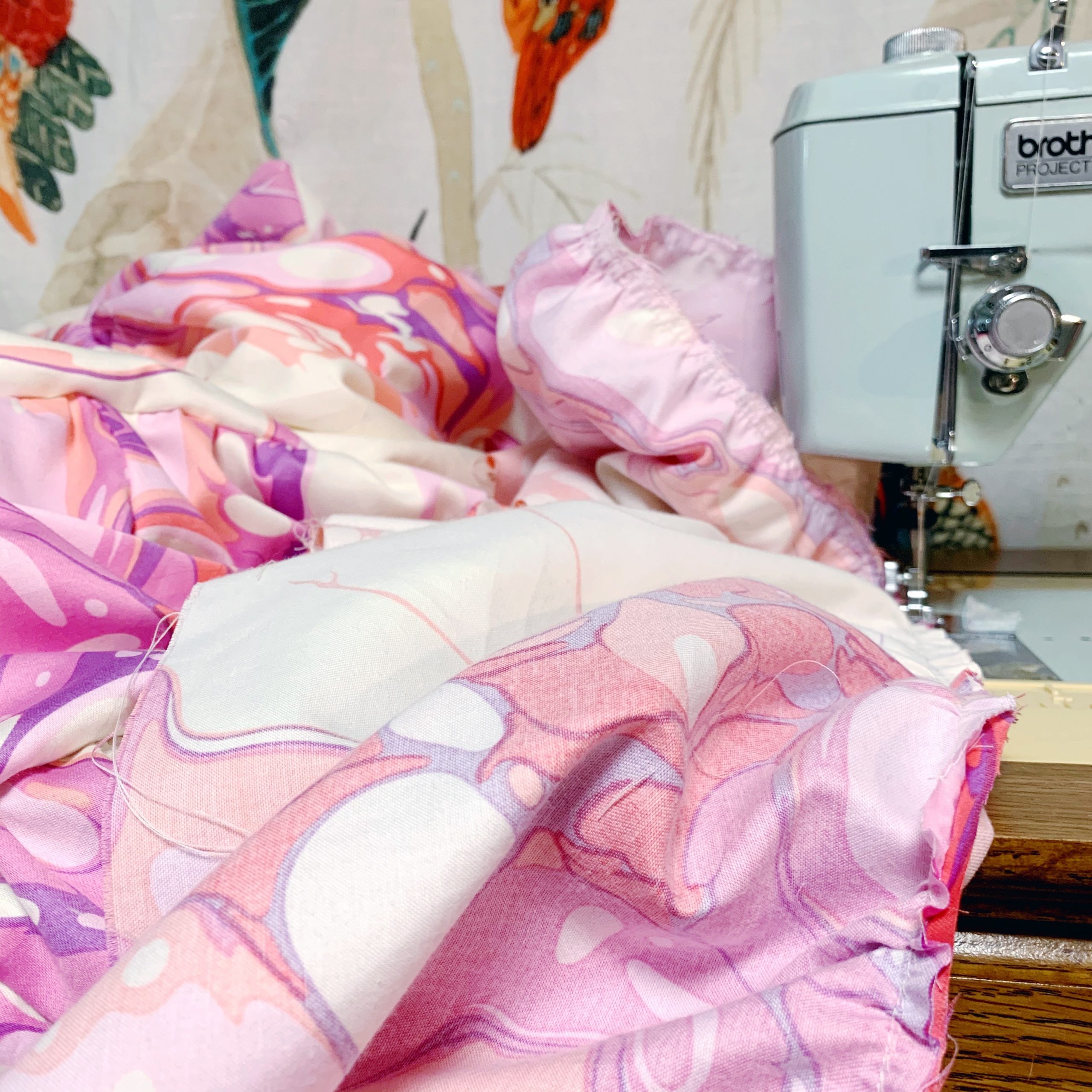 The final change I wanted to make was to the tie. In my first Wilder, I followed the instructions and cut out the tie out of the same fabric as the rest of the dress and it was the same width through the whole thing. In my new version, I got a quarter yard of coordinating (coordinated by my eyeballs searching through Etsy, not from the same line) pink satin. I cut the pieces the same length, but flared out the ends. I didn't want to go so big that I couldn't get it through the casing, but I wanted a bit of a change.
Here I am looking unbelievably smug about my pink bow tie.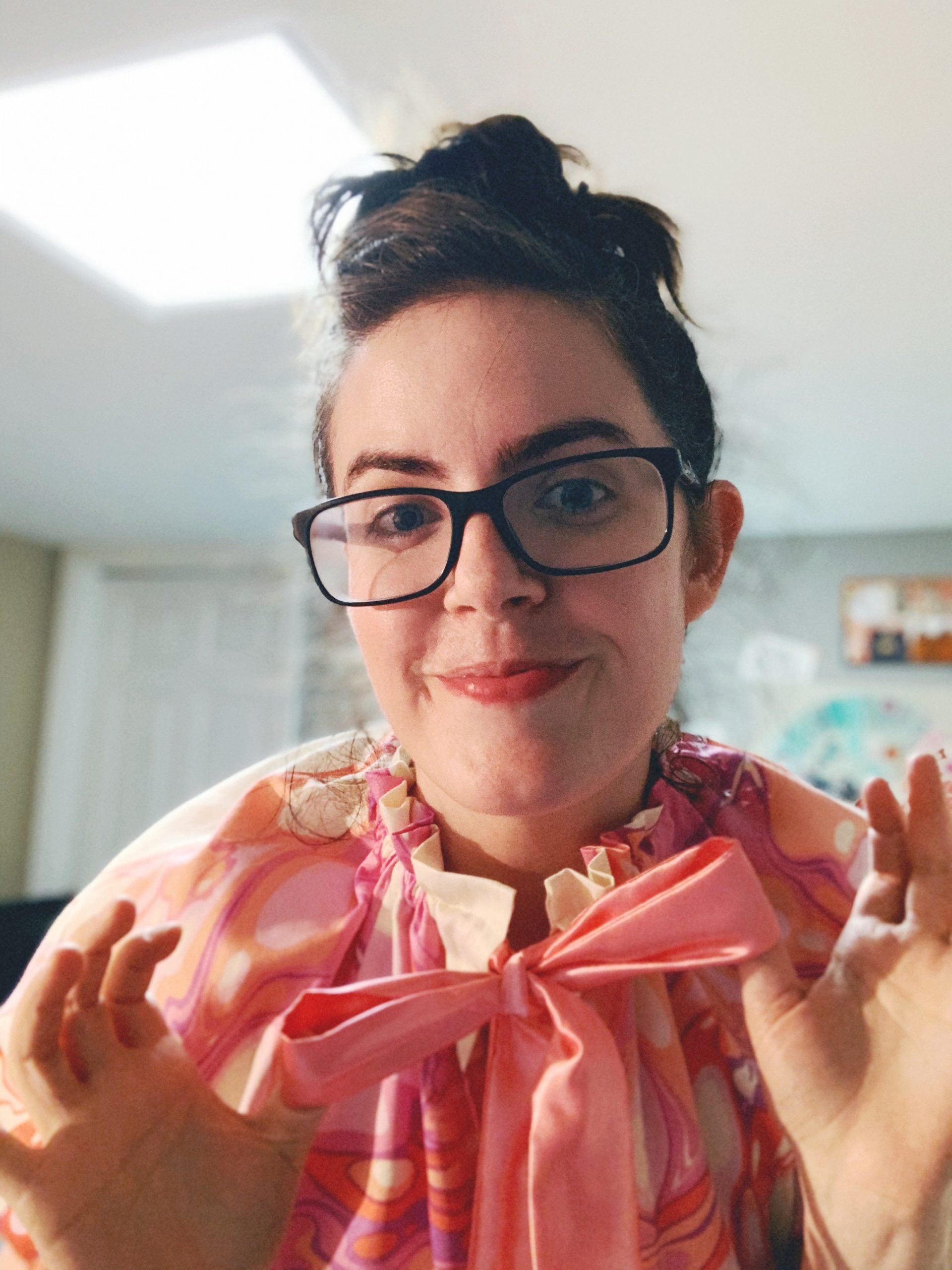 And ta daaaaaah! A very twirly hacked Wilder Gown, using that super fun Tula Pink wide back from Pinkerville.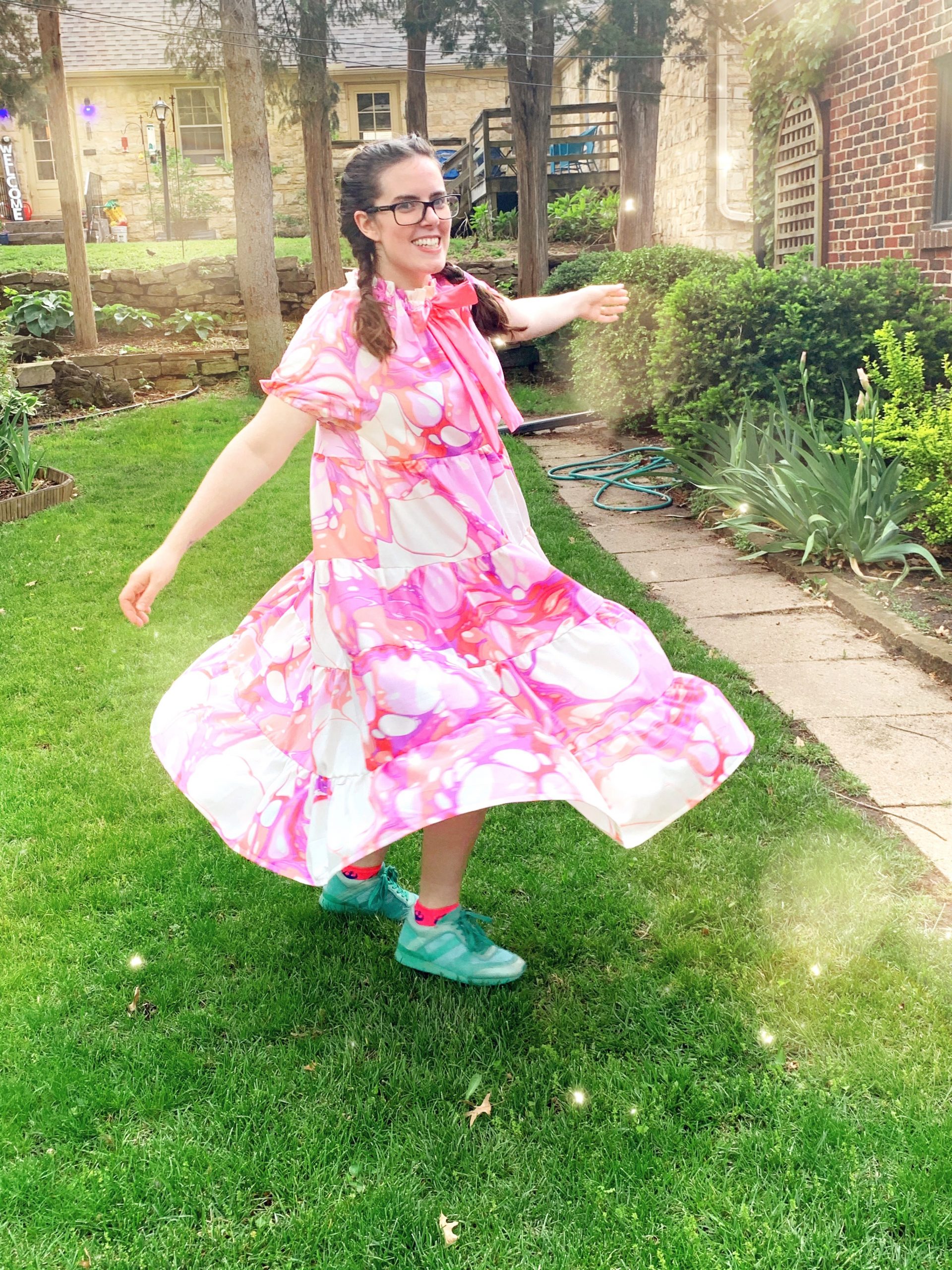 The volume of the dress is such that you could almost wear a crinoline and make it poof. Or you know, be playing with your dress and almost flash the neighbors. Your choice.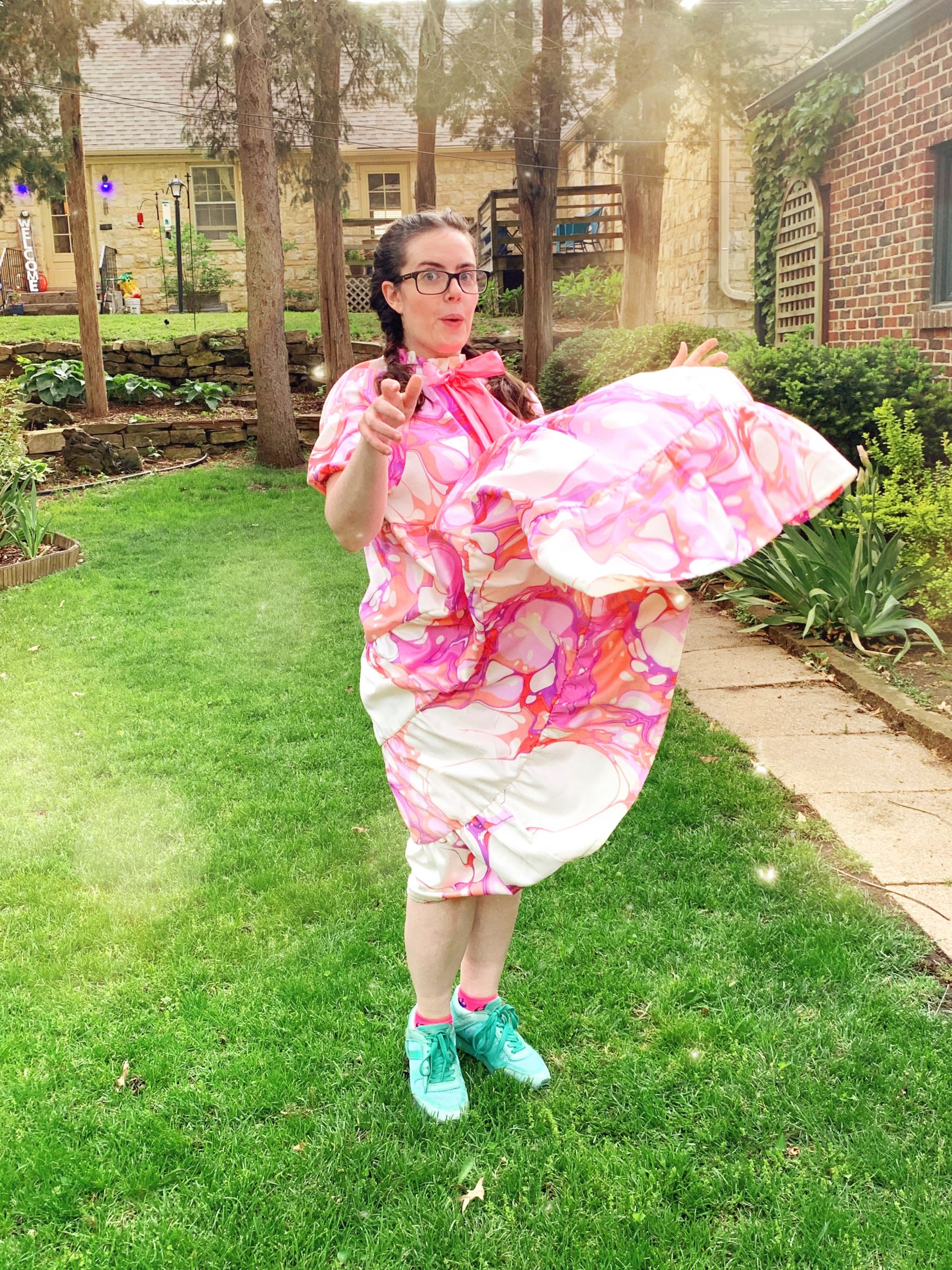 It's so comfy! I might wear it, with a matching mask, when I teach this summer. Think they'll be able to spot me in the class?!