December1, 2019
Yes! Big blocks (I like big blocks and I can not lie), specifically Big V Blocks. There aren't that many in Yonder, but they're a great place to use a print with more space or a bigger print. I know I know, I say that and people get scared. It'll be fun!
I used this Tula oil slick print from Pinkerville. I actually only used a square from a layer cake and still had enough left to cut one more triangle. I think. Maybe not.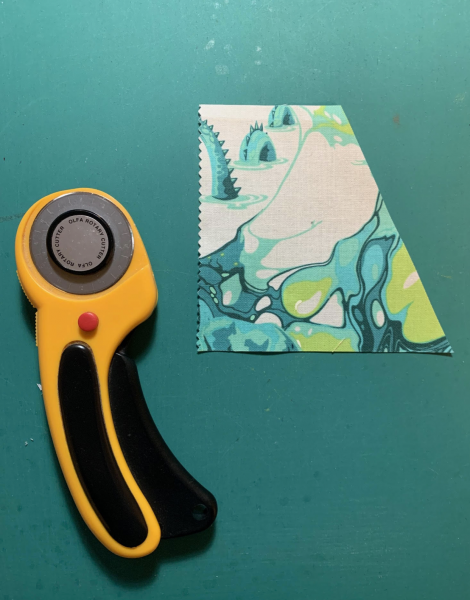 The other fun thing about using the layer cake square is that I could only use the print I had, no fussy cutting here. That Loch Ness monster just was a happy accident.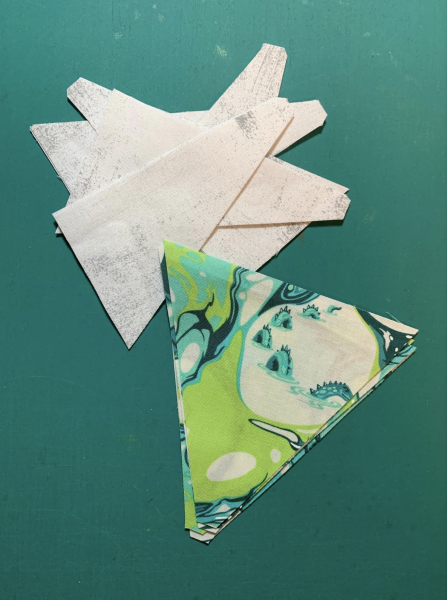 I used the Tri-Recs ruler which I love with those little notches to make lining up for the seam allowance nice and easy. And just like that Row 14 is together.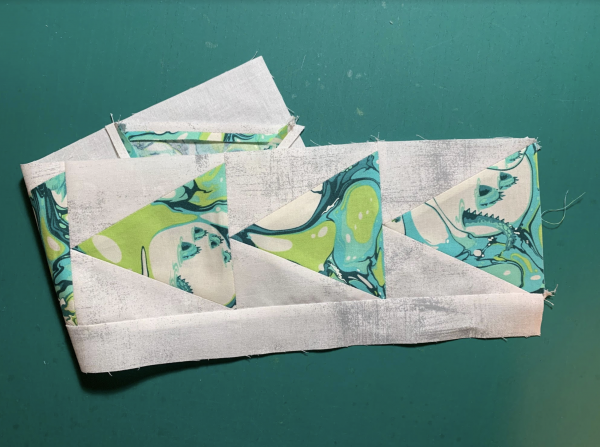 Because the oil slick print had a fair amount of white to it, I did try and pick background triangles that had more grey in them to stitch next to the white pieces. I think it helps keep it from bleeding into the background.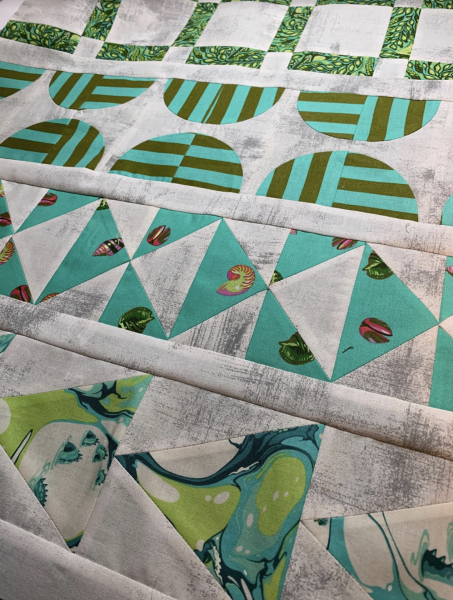 My little green mini Yonder is going strong. Kermit was wrong, it's easy being green.