December15, 2019
Row 15 of Yonder and there's snow on the ground! It kind of looks like the background grunge in my Yonder. I'm a fan.
So Row 15, it's another row of small V blocks and I'm deep into teal territory. I finally switched it up from my original plan and used some of the new Monkey Wrench. I had a half yard (just because I had a half yard), but you really only need an eighth.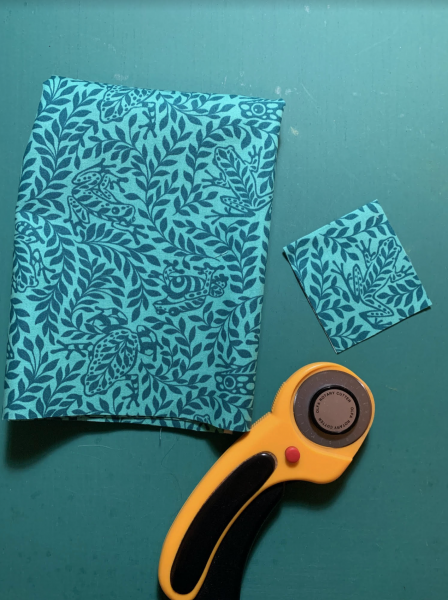 Then off to making all the teeny V's! This far into Yonder, I don't have to think too hard about how to make them especially since I use the Tri-Recs tool that has the little notch for seam allowance alignment.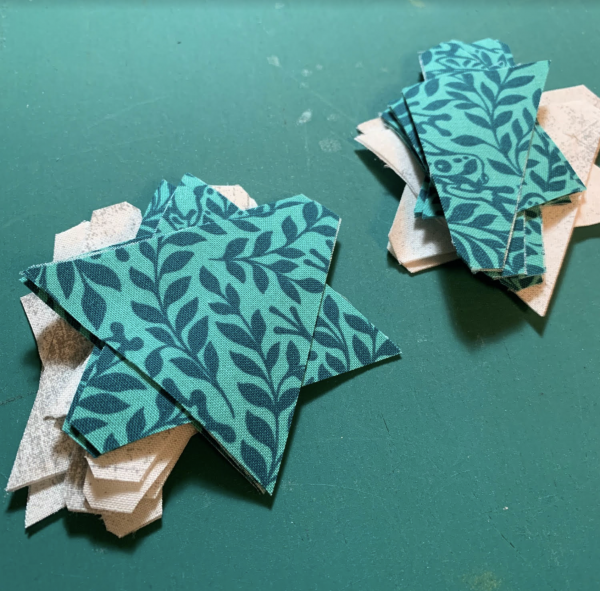 I will say that this row and the little V's in general have a tendency to grow on me. And grow as in stretch accordion style, which is not great for putting a quilt together. Thankfully, since all the rows are contained by sashing strips, my quilt still looks sharp even if my points are a little off (I was watching Lucifer when I was piecing this and not paying attention. So Netflix and Piece at your own peril).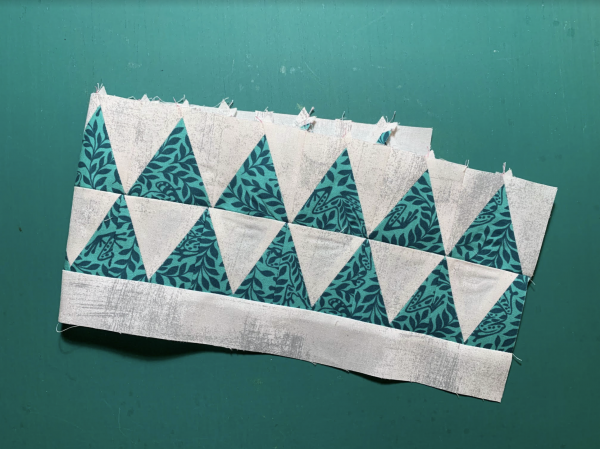 I like the darker teal in the flow of this section. It pulls out the color in the oil slick of the row above it. I'm on a good track, only one more row in this section and it's all coming together.