December12, 2017
Ahhh yes. Christmas is round the corner. Time for a Christmas quilt! Well, it doesn't have to be. But mixing a couple of Cori Dantini Christmas lines with Kate Spade just made the perfect (pear-fect?) combo.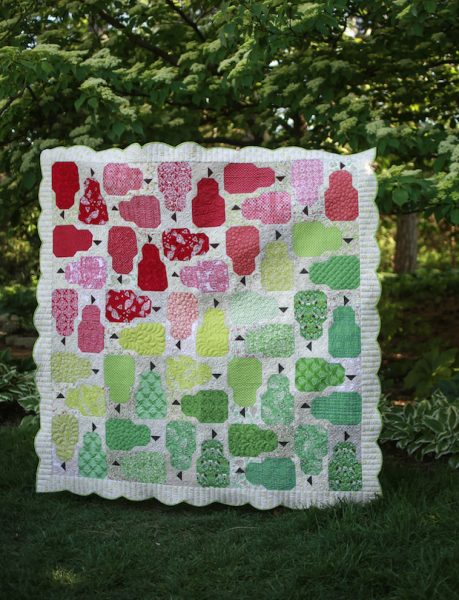 Don't you just love the quilting?! Vicki from Orchid Owl Quilts never disappoints. She's done a couple of quilts for us, like the popular Painted Ladies. She's really great at giving each block it's own personality. And the touch of ruler work on the border really sets off the scallop.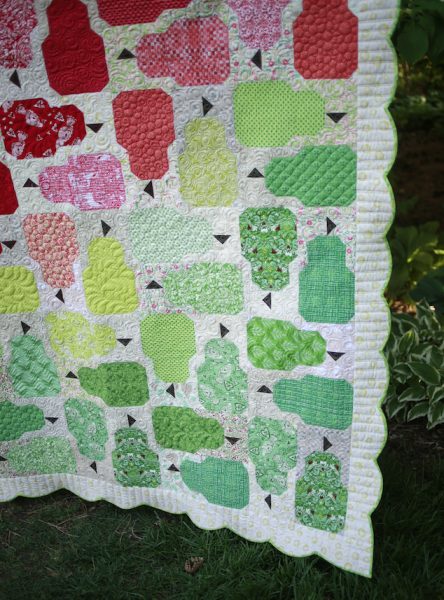 Scallop optional by the way. However I do have to say that it really jazzes up a simple border. On Pearfection, the curves are gentle enough for a beginner. Heck, I did it and it was only my second scalloped binding. The first was the smaller scallops on our even smaller Fierce Pearfection. You can do it! I believe in you!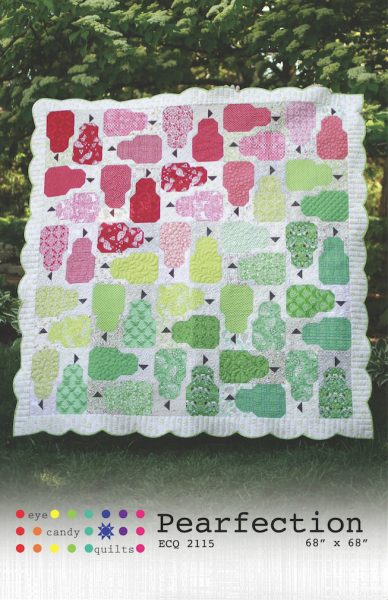 Pearfection finishes at a cozy 68″ square.